Here is a quick link to our podcast on Feedburner.com
Welcome to Markham Missionary Church's Podcasts! In case you're wondering, a podcast is essentially no different than our current sermon archive. All of the media you download here will be the same files you would download if you go to the archive. Not all of the archive is available on the podcast. We keep the last 20 sermons on the podcast subscription list. If you would like to get a sermon prior to this list, you will have to use the normal sermon archive.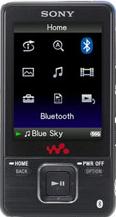 A podcast simplifies the process of getting the latest sermon onto your PC for your listening enjoyment. Once you have subscribed to a podcast, new sermons are automatically downloaded to your PC (or Mac!) as soon as they become available. Once they are on your computer, they are like any other MP3 file. You can move them to an MP3 player (ie. iPod, iRiver, Rio etc.) or you can burn them to CD and listen in the car, whatever you like!
To use Markham Church's podcasts, you will need 2 things. (Neither of which is an iPod!)
1. You need a program to open the podcast for you.
iTunes is the most popular, and certainly the easiest to use when it comes to subscribing. Simply visit Feedburner  to subscribe.
2. If you have iTunes installed, subscribe to Markham Missionary Church's podcast.
And that is it!
If you don't have iTunes installed, click on any of the iTunes links in this paragraph, download and install!
Our weekly podcast of messages preached during our Worship Services.
That is it! If you have any questions, please feel free to e-mail registrar @ markhamemc.ca. If you have any comments, or would like to submit a review, please use the iTunes Music store, do a search for "Markham Evangelical" under podcasts and submit your comments and/or review!
Enjoy.